The second edition of the Champery-Les Crosets banked Slalom will take place in Grand Conche and it will be epic. On a crapy snowy day last year 50 dudes and dudess came to compete, for the fun of it but specially to share the love of snowboarding. This year we want it to be even better, more fun and keep the essence of our passion.
Freeride Company built a bran new website: http://bankedslalom.ch/
Subscribe there to participate, because missing this event would be the biggest mistake of your season.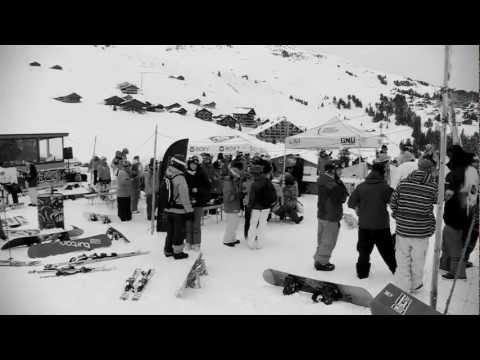 La seconde éditon du banked Slalom de Champéry Les Crosets prendra place cette annee sur le site de Grand Conche et il sera épique. L'an passé, durant une journée quasi tempétueuse 50 keum et meufs se sont départagés la victoire pour le fun et le kiffe de la ride. Cette année le banked sera encore mieux, plus fun tout en gardant l'essence meme de la ride.
la Freeride Company a d'ailleurs construit un tout nouveau site, checkez le sans attendre et inscrivez-y vous directement http://bankedslalom.ch/
Louper le banked serait la plus grande erreur de votre saison.